posted by
Zonbie

8 years 5 months 1 week ago
•
837 views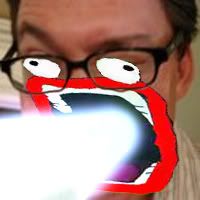 So
YouDieJoe
thought no-one would notice...
...but we did!
YouDieJoe
is a long standing sift member - you will doubtless have enjoyed a large number of videos he has brought to the sift

An avid
Photoshop
fan, he post's Donnie's tutorial to help spread knowledge and dark humour everywhere!
He also believes
puncuation
is critical and
Ipecac
should not be used to decide who gets pie...
So congratulations Joe! I have no idea what channel you will pick...
Don't forget to check out his
Personal Queue